We've been doing life upsdie-down
in many ways, leading us to push away the very things we want.
Welcome. Franca and I are thrilled to share with you the great news. Often, all you need is a little FLIP in your thinking to set you on an entirely new course.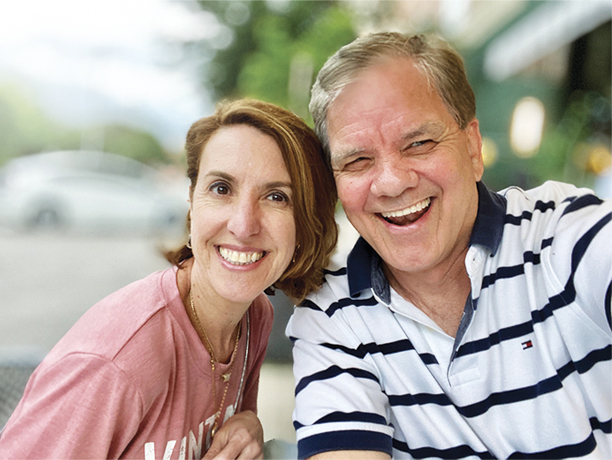 Here's my challenge to you...
FLIP YOUR THINKING! YOUR MIND is the most powerful tool in your tool box and you're using it to either further you or stop you. 
We'll explore how you might unknowingly be standing in your own way. And, of course, how to FLIP your thinking and achieve new results.
From Sugar Land, Texas, thanks for joining us here.  We're all about the FLIP! Click on the flipping pancake to hear more of our story.
The Birthplace of FLIP-OLOGY
Once upon a time life wasn't working according to my plans…
Flipping your perspective changes how you


engage with your world, prompting new results
How & What You
THINK
Sets the Stage for Everything...
Your marriage, your money, your relationships, your happiness...Change begins with FLIPPING how and what you think. Flip those stories you tell yourself and unlock your POWER-TRUTHS.
To stir, incite, and inspire, inviting you to live with the vitality and full-color gusto our Maker has uniquely designed for each of us.
I see marriages healed, dreams realized, and families restored. I see an awakening as folks begin to remember who they are and WHOSE they are. Yes! I claim that vision.
Lord open the ears, eyes, and hearts of each visitor here, to catch a glimpse of You and the bodaciously abundant life you have in store for them. Help us to hear your whispers, see your miracles, and feel your nudges. Amen.